Ups & Downs
---
Secured with SSL encryption
South African Rands supported
Avail bonuses for special rewards and boost your winnings
Get notified by SMS and email about draw results
Needs phone number for successful registration
No live chat support available for guest visitors

100% first deposit bonus
Play Now
Overview
---
Languages Available:

English

Currency:

ZAR

Mobile App:

The casino website is duly adapted for mobile devices

Min/Max Bet in Aviator:

1/2,000 rands

Withdrawal Limit:

2,000,000 rands for Aviator
Lottostar Aviator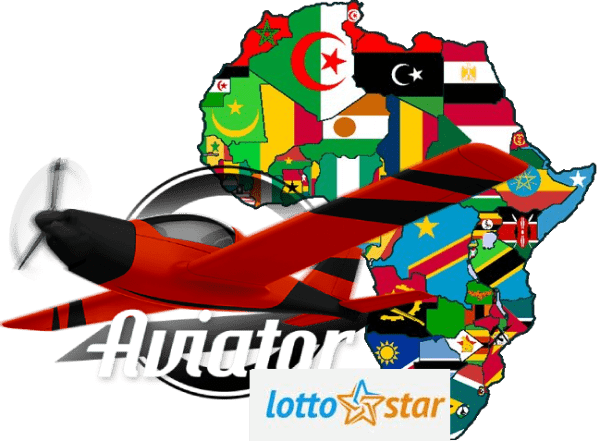 You must have heard a lot about this exciting game that won the hearts of millions of gamblers and filled the pockets of many of them. And if you are an avid gamer from South Africa, then why not try your luck in the Aviator on the Lottostar gaming portal?
So, in this article, we're going to talk about the South African Lottostar project, help you sign up, walk you through the process of depositing and withdrawing funds, and share tips on how to tame a shrew plane.
And also, we will answer some questions most frequently asked by our readers.
About Aviator at Lottostar
Basic information on the Lottostar gaming portal is presented in the form of a table:
| | |
| --- | --- |
| License | Mpumalanga Economic Regulator license No 9-2-1-09467 |
| Year of Launch | 2017 |
| Company | LottoStar (Pty) Ltd |
| Languages Available | English |
| Currency | ZAR |
| Mobile App | The casino website is duly adapted for mobile devices |
| Min/Max Bet in Aviator | 1/2,000 rands |
| Withdrawal Limit | 2,000,000 rands for Aviator |
| Bonuses | Various temporary promos: P25 registration award, 100% deposit bonus, free spins/money, and Daily Star Rewards |
| Games & Slots | Reel Rush slots, Live, lotteries, Instant, Scratch, and Virtual games |
| Providers' List | Spribe, Habanero |
| Customers' Support Service | 24/7 through email, Live Chat, phone, and social networks |
As you can see from above, Lottostar is a licensed online gambling platform that offers South African gamblers a wide range of lottery and instant games. With a focus on providing an exciting and entertaining gaming experience, Lottostar has quickly become a popular destination for those looking to try their luck at winning big.
The casino's specialty lies in its lottery offerings, which include popular games such as Powerball, Mega Millions, and EuroMillions, among others. Additionally, players can also enjoy a variety of instant games like Aviator, which gives a unique and thrilling gaming experience.
Overall, Lottostar provides a safe and reliable platform for players to enjoy their favorite lotteries and games.
How to find Aviator at Lottostar?
Since Aviator is a fairly popular slot, finding it on the Lottostar website is not difficult. Actually, if you are a registered customer, you can do it in several ways: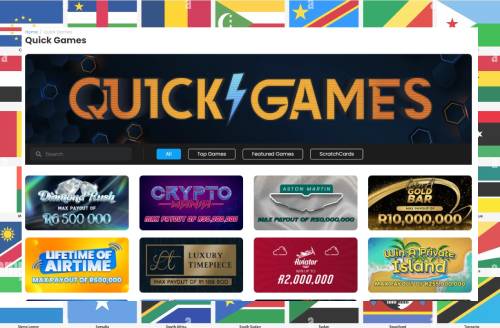 Visit the section «Popular games» on the main page of the site;
Go to the «Quick Games» section on the same page;
Just type the name of the game in the search bar, which is located at the top of the main page.
Any of these three methods will give you access to your favorite game in a matter of seconds.
How to play Aviator at Lottostar?
Aviator is one of the most popular games available at the casino. To answer the question «How to play Aviator on Lottostar? », you just need to follow these simple steps: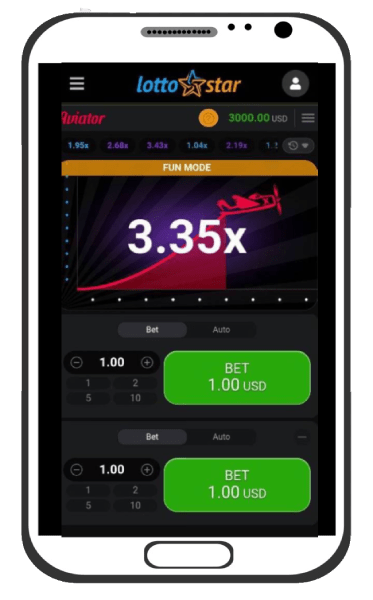 Registration: First, you need to register on the Lottostar portal.
Top up your game account: The next step after registration is to make a deposit for the desired amount using a payment method convenient for you.
Place your bet: You can do this by selecting the amount you want to bet on the game.
Choose your multiplier: Once you've placed your bet, you need to select your multiplier. This will determine the size of your potential winning.
Watch the plane take off: After selecting your multiplier, a plane will take off. The longer the plane stays in the air, the higher your payout will be.
Cash out or keep going: At any point during the flight, you can cash out your winnings. Alternatively, you can choose to keep going and try to win even more.
Repeat: Once the flight is over, you can choose to play again with a new bet and a multiplier.
You can apply various strategies and betting systems during the game, which will increase your chances of winning. However, you should remember that Aviator is a game of chance, and there is no guaranteed outcome. Therefore, play responsibly and stay within your bankroll.
How to register?
To start winning at Lotto Star Aviator, you need to go through the registration procedure on the casino website, as well as figure out how to make a deposit and withdraw the winnings.
Let's look at all these points in order.
Log in
Below we provide you with a step-by-step guide on how to register at Lottostar Aviator: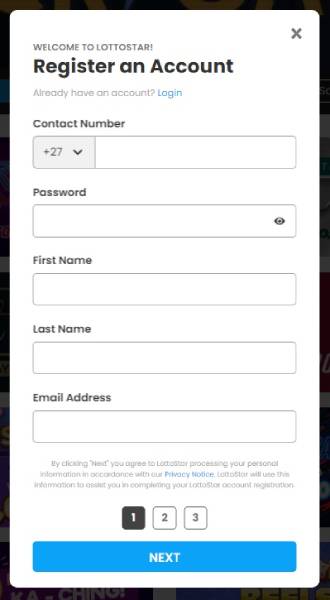 Visit the Lottostar website and click on the «Register» button in the top right corner of the screen;
You will be taken to the registration page where you will need to provide your personal information, including your full name, address, SA ID or passport number;
Next, create a username and a password for your account, and select a security question to help you recover your account in case you forget your login information;
Review the terms & conditions and confirm that you are of legal age to gamble;
Submit your information and wait for Lottostar to verify your account. This may involve submitting additional documentation to prove your identity and address;
Once your account is verified, you can make a deposit and start playing.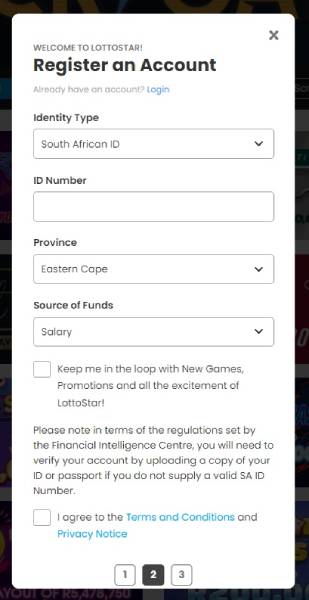 It's important to note that Lottostar may have specific requirements for registration depending on your location. Always make sure to read and follow their guidelines to ensure a smooth registration process.
How to deposit?
After finishing the Lottostar Aviator login process, the next step is to top up your gaming account. This procedure is not so complicated and looks like this: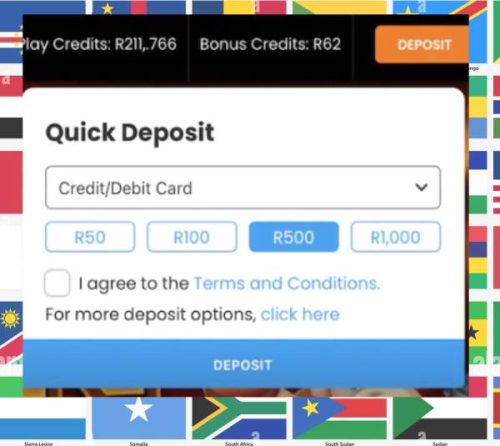 Visit your personal account or simply click on the yellow «Deposit» button in the upper right corner of the main page of the site;
Select your preferred deposit method (the list of possible methods will be published below);
Enter the amount you wish to deposit;
Provide any additional information required by the selected payment method, such as card details or bank account information;
Confirm the details of the deposit and authorize the payment by clicking the "Submit" button.
Lottostar offers various payment options to refill your game account. You can choose any of the options below: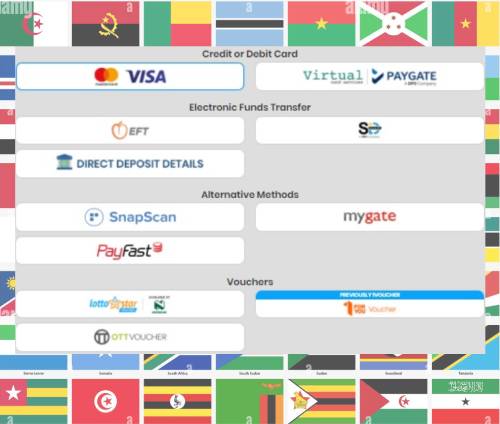 Credit or Debit Card by Visa and MasterCard;
Electronic money transfer (EFT Secure or SiD);
Direct Deposit (FirstNationalBank, ABSA, Nedbank, Standard Bank, or Capitec);
Payment Systems: SnapScan, PayFast, MyGate;
Vouchers (LottoStarVoucher, Blu Voucher, Kazang, OTT Voucher, or 1ForYouVoucher).
Once the deposit is successful, the funds will be credited to your Lottostar Aviator account balance, and you can start playing your favorite games.
Withdrawals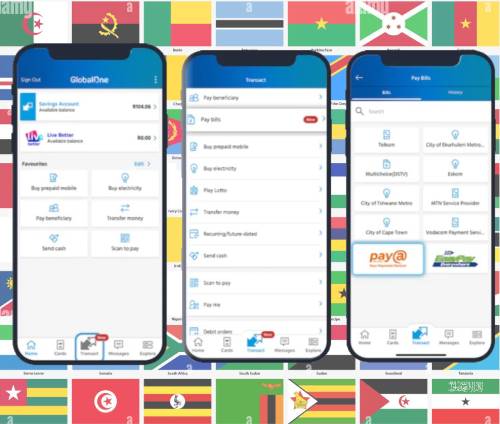 In case you need to withdraw your Lotto Aviator winnings, your actions are as follows:
Log in to your account by clicking the "My Account" button;
Next, click the "Withdraw" button;
Choose your preferred method of withdrawing funds from those presented in the list;
Enter the amount you want to withdraw and click "Submit".
To successfully complete the operation, you need to provide copies of the following documents in accordance with FICA standards:
South African ID card or passport;
Proof of address (the document must be no older than three months);
Bank statements (also not older than three months).
Players can only withdraw their winnings through the following payment methods:
FNB electronic wallet;
Absa;
Cash send;
EFT;
Instant Money by Standard Bank.
If winnings are not paid out through an FNB account, it may take up to 48 hours for them to reflect in your account.
Promotions, bonuses, and special offers
As we have already mentioned, the gambling site Lottostar specializes in various lotteries and instant games. For the interest of players on the site, there are incentive programs.
Bonuses and promos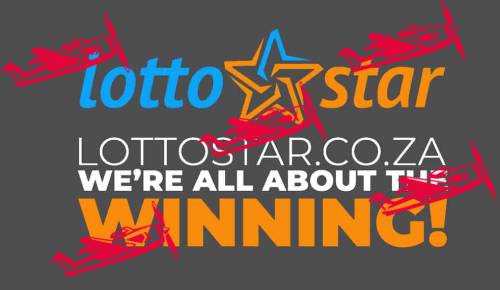 The Lottostar casino holds regular promotions and rewards for its customers, including:
100% first deposit bonus;
P25 registration award;
Free spins and free money;
Daily Star Rewards;
Various registration and social media competitions.
All of these promotions are limited in time. For up-to-date information, it is best for you to subscribe to receive notifications by SMS or e-mail.
What is a Lotto voucher?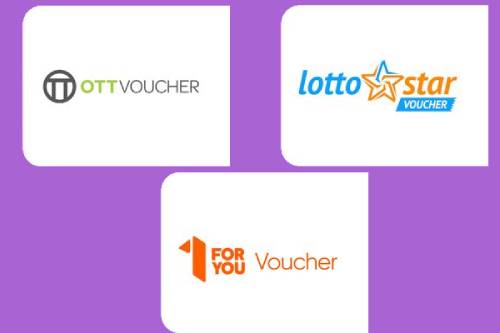 Vouchers are one of the most popular deposit options among South African players. The Lottostar gaming portal offers its customers the following vouchers to choose from:
LottoStarVoucher;
Blu Voucher;
OTT Voucher;
1ForYouVoucher;
Kazang.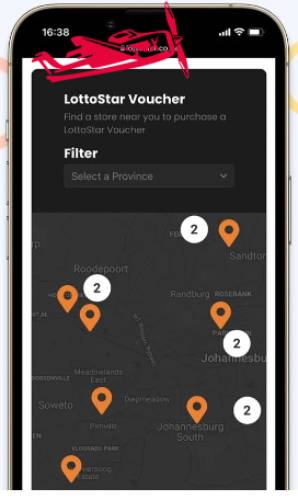 To use a Lottostar casino voucher, you first need to obtain one. These vouchers may be:
Offered as part of a casino promotion;
Purchased from outlets across South Africa;
Available from other sources like affiliate websites or social media channels.
Once you have a voucher, you need to enter its code into the appropriate field during the registration or deposit process. The bonus funds or free credits will then be added to your account, and you can start playing the eligible casino games.
To pick up a Lottostar casino voucher, you should check the casino's website regularly for promotions or sign up for their email newsletter to receive updates on any upcoming offers. You can also follow the casino on social media platforms like Facebook, Twitter, or Instagram, where they may occasionally post special voucher codes or promotions for their followers. Alternatively, you can search online for Lottostar gambling portal voucher codes or look for affiliate websites that offer exclusive bonuses or promotions for Lottostar players.
Is there a Lottostar mobile app?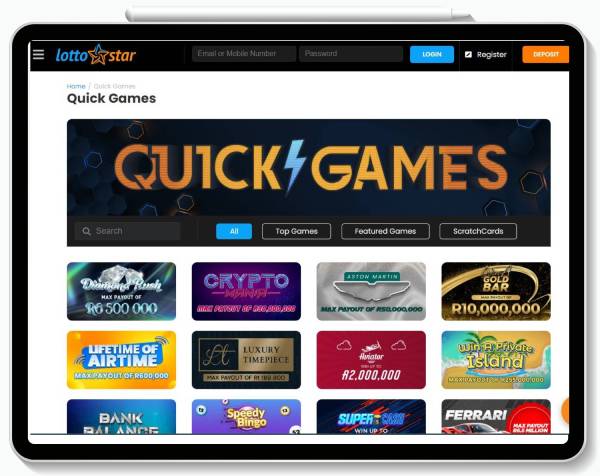 LottoStar employs a design that is optimized for mobile devices and is responsive, eliminating the need for an app to play while you are on the move. The website's layout adjusts to the device you're using, whether it's a phone, a tablet, or a desktop when you access it.
Winning tips for Lottostar Aviator
LottoStar Aviator is an exciting game that offers players a chance to win big prizes with just a few clicks. However, like all games of chance, winning at Aviator requires some luck and strategic gameplay. Here are some winning tips to help increase your chances of winning at Aviator: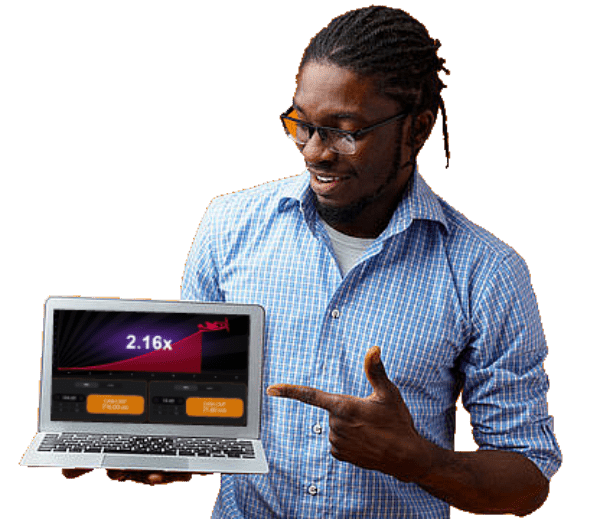 Set a budget and stick to it: It is essential to determine the bankroll before playing and to stick to it. Do not spend more than you can afford to lose, and avoid chasing losses.
Understand the game rules: Before you start playing, ensure you have a thorough understanding of the game mechanics and principles. This will help you make informed decisions and increase your chances of winning.
Use the autoplay feature: The autoplay feature, combined with manual controls, will help increase your chances of winning by giving you more opportunities to hit the jackpot.
Apply winning strategies or betting systems: One way to potentially improve your winning chances and manage your bets effectively is by implementing a betting system like the Martingale or the Reverse Labouchere strategy.
Stay focused and be patient: Aviator is a fast-paced game, and it is essential to stay concentrated and patient. Do not rush your gameplay or get distracted, and avoid making impulsive decisions.
Play during off-peak hours: Playing during off-peak hours can increase your chances of winning. This is because there are fewer players during these times, which means the odds of winning are higher.
In conclusion, winning at Aviator LottoStar requires a combination of luck and strategy. By following the tips mentioned above and adopting a responsible gaming approach, you can increase your chances of winning and have a fun and enjoyable gaming experience.
Is the Lottostar casino legal?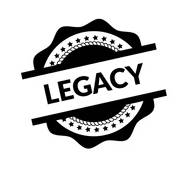 The activity of the Lottostar gaming portal is completely legal since it has a license number 9-2-1-09467 issued by the Mpumalanga Economic Regulator in South Africa. This information, in case of need, can be clarified with the Economic Regulator of Mpumalanga by phone at 013 750-8000.
Support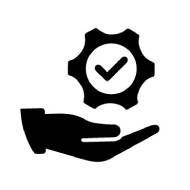 The Lottostar casino offers a reliable and efficient customer support service to its players. Their customer support team is available 24/7 to assist with any queries or concerns. Players can contact the support team via:
Live Chat;
email:

[email protected]

;
phone: 086 026 7777;
social platforms: Facebook, Twitter, Instagram, and YouTube;
and can expect a prompt and helpful response.
The Lottostar gambling site also has a comprehensive FAQ section on its website that covers a wide range of topics. Overall, Lottostar's customer support service is a strong aspect of its offerings and provides peace of mind for players.
Conclusion
The Lottostar casino is probably a top choice in the African market for players who seek a safe and reliable online gambling experience. With its proper licensing and numerous payment options, players can trust that their transactions are secure and convenient. The casino also offers a wide variety of lotteries, scratch cards, and instant games to suit every preference. And with the Lottostar Aviator now available, players can enjoy even more excitement and potential winnings.
FAQ
Can I play Aviator Lottostar for free?
At the moment, the fun version of the Aviator Lottostar is not available on the website. Nonetheless, if you choose to bet small while benefiting from the bonuses and promotions provided by the casino, you can still have a good time. By doing so, you can familiarize yourself with the game while also having the chance to win real money.
If you still decide to use the demo mode of Aviator, you will need to visit the official website of the developer of the game Spribe OU.
How to delete the Lottostar account?
To delete your Lottostar account, you must follow three simple steps below:
Log in and go to the «My Account» section.
Scroll to the very bottom of the page and click the «Delete account» button.
Confirm your actions by entering a password and clicking the button «Delete account» once again.
In this case, your account will be deleted permanently.
Which African countries have access to Lottostar?
The Lottostar betting site is designed specifically for bettors in the South African region who are over 18 years old and possess a valid SA ID or a passport.